Beliefs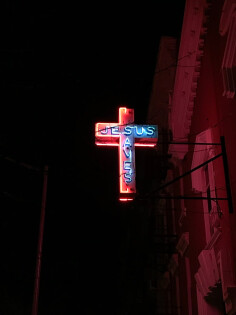 What we believe and Who We are in Christ, Facing the 21st Century
We, the members of Risen City Presbyterian Church, as members of the Associate Reformed Presbyterian Church, in order to carry out God's mission and move forward together into the next century, profess our life together in Christ and our desire to set forth a united strategy for the work of His church. We express our desire to continue to be a Presbyterian and Reformed church committed to the Lordship of Jesus Christ and to the Bible as the Word of God.
Rooted in and shaped by a living tradition, we are part of the new creation in Christ which God is bringing into existence. Therefore, we are committed to:
The worship of the Triune God.
The Holy Scriptures as the basis for our faith and activity.
Unity with other believers in Christ.
Total stewardship of life, including tithing of time, talents, and money.
Excellence in education and equipping leaders for tomorrow.
Loving and caring for one another and for other people.
Spreading the Gospel to all parts of the world.
Evaluating and changing church structures and priorities in order to meet the challenges of the future while preserving the best of the past.
To this end and in humble reliance upon the enabling power of the Holy Spirit, we covenant together to pray steadfastly that God will open doors of opportunity so that we may declare the riches of Christ.
"Let us not grow weary in well-doing,
for in due season we shall reap,
if we do not lose heart" (Galatians 6:9).
The Authority and Power of the Bible
(Scripture)
The Scriptures of the Old and New Testaments are the Word of God without error in all that it teaches.
We believe Christ is the Son of God. We believe God the Father gave His Son to save us from our sins. We believe that the Holy Spirit reveals Christ to us through the Holy Scripture which is the Word of God written. While we do not have the original autographs as evidence, we believe on faith that God's Word in its entirety was accurately recorded by the original writers through divine inspiration and reliably transmitted to us. We affirm that salvation is by grace through faith in Jesus Christ and Him alone.
The position of the Associate Reformed Presbyterian Church on Scripture is that the Bible alone, being God breathed, is the word of God written, infallible in all that it teaches, and inerrant in the original manuscripts.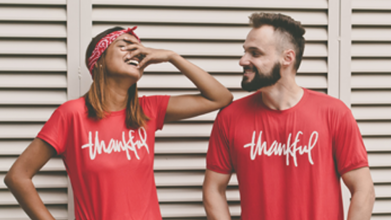 The Essentials of our Belief
About God
God is the Creator and Ruler of the universe. He has eternally existed in three personalities: the Father, the Son, and the Holy Spirit. These three are co-equal and are one God. (Genesis 1:1,26,27, 3:22; Psalm 90:2; Matthew 28:19;1 Peter 1:2; 2 Corinthians 13:14)
About Jesus Christ
Jesus Christ is the Son of God. He is co-equal with the Father. Jesus lived a sinless human life and offered Himself as the perfect sacrifice for the sins of men by dying on a cross. He arose from the dead after three days to demonstrate His power over sin and death. He ascended to Heaven's glory and will return again someday to earth to reign as King of Kings, and Lord of Lords. (Matthew 1:22, 23; Isaiah 9:6; John 1:1-5; 14:10-30; Hebrews 4:14,15; 1 Corinthians 15:3,4; Romans 1:3,4; Acts 1:9-11; 1 Timothy 6:14,15; Titus 2:13)
About the Holy Spirit
The Holy Spirit is co-equal with the Father and the Son of God. He is present in the world to make men aware of their need for Jesus Christ. He also lives in every Christian from the moment of salvation. He provides the Christian with power for living, understanding of spiritual truth, and guidance in doing what is right. He gives every believer a spiritual gift when they are saved. As Christians, we seek to live under His control daily. (2 Corinthians 3:17; John 16:7-13, 14:16,17; Acts 1:8; 1 Corinthians 2:12, 3:16; Ephesians 1:13; Galatians 5:25; Ephesians 5:18)
About the Bible
The Bible is God's Word to us. It was written by human authors, under the supernatural guidance of the Holy Spirit. It is the supreme source of truth for Christian beliefs and living. Because it is inspired by God, it is the truth without error. All Scripture is given by inspiration of God and is to be the rule of faith and life. (2 Timothy 3:16; 2 Peter 1:20, 21; 2 Timothy 1:13; Psalm 119:105,160, 12:6; Proverbs 30:5)
About Human Beings
People are made in the spiritual image of God, to be like Him in character. People are the supreme object of God's creation. Although every person has tremendous potential for good, all of us are marred by a corruption of nature and an attitude of disobedience toward God called "sin". This corruption and attitude separates people from God and makes it impossible to please Him apart from His saving grace. (Genesis 1:27, 2:17; Psalm 8:3-6; Isaiah 53:6a; Romans 3:23; Eph 2:1-2; Isaiah 59:1, 2)
About Salvation
Salvation is God's free gift to us. We can never make up for our sin by self-improvement or good works. Only by trusting in Jesus Christ by grace through faith can anyone be saved from sin's penalty. When we turn from our self-ruled life and turn to Jesus in faith we are saved. Eternal life begins the moment one receives Jesus Christ into his life by faith. (Romans 6:23; Ephesians 2:8,9; John 14:6, 1:12; Titus 3:5;Galatians 3:26; Romans 5:1)
About Eternal Security
Because God gives us eternal life through Jesus Christ, the true believer is secure in that salvation for eternity. If you have been genuinely saved, you cannot "lose" it. Salvation is maintained by the grace and power of God, not by the self-effort of the Christian. It is the grace and keeping power of God that gives us this security. (John 10:29; 2 Timothy 1:12; Hebrews 7:25, 10:10,14; 1 Peter 1:3-5)
About Eternity
People were created to exist forever. We will either exist eternally separated from God by sin, or eternally with God through forgiveness and salvation. To be eternally separated from God is Hell. To be eternally in union with Him is eternal life. Heaven and Hell are real places of eternal existence. (John 3:16; John 14:17; Romans 6:23; Romans 8:17-18; Revelation 20:15; 1 Cor. 2:7-9)
A fuller expression of our statement of faith can be found at arpsynod.org